Plant breeders rights protection terms in Kazakhstan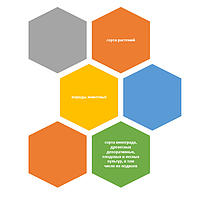 Plant breeders rights (PBR) protection terms in Kazakhstan.
In Kazakhstan no need to notarized/legalized application form, questionnaire and PoA when new appication PBR will be filed. Electronic copy of all documents is sufficient.
Kazpatent requires its own application form for patent. It will be fill out by patent attorney according applicant information.
Applicant should provide a questionnaire filled out with a standardized firm (Will be provided be request). Also if possible attach an electronic copy of the CPVO Technical Questionnaire.
It still necessary to submit seeds or breeding material for specific type species. For Grapes as an example it is not necessary to submit seeds. 
Protection terms are following:
| | | |
| --- | --- | --- |
| PBR | Validity | extinction |
| plant varieties 25 years 10 | 25 years | 10 years |
| animal breeds | 30 years | 10 years |
| varieties of grapes, woody ornamental, fruit and forest crops, including their rootstocks | 35 years | 10 years |
Applicant have to pay renewal fee every years.  After extinction of usual 25, 30 or 35 years protection terms applicant has an opportunity extent protection term for extra maximum 10 years, nevertheless renewal fee have to be paid every years. 
Protection term starts from the date of filing and ends on the anniversary of the filing date.
Patent attorneys, patent experts, lawyers and specialists in the protection of intellectual property of our company will consult you free of charge and offer optimal solutions to protect your Plant breeders rights in Kazakhstan.
You can get a free consultation by WhatsApp 8-706-670-60-10  or email: mail.vostokpatent.com
Eurasian industrial design patent.

The Eurasian Patent Office plans to begin accepting applications for the grant of Eurasian patents for industrial designs to begin on June 1, 2021.